Our service - Your expert advice
Here you will find all important information about our customer service. For immediate assistance, we have collected and answered frequently asked questions.
How can we help you?
We look forward to hearing from you. Our customer service staff will be happy to help you with your product selection and with questions about ordering, shipping and much more. You can reach us by phone from Monday to Friday from 9am to 5pm, at other times also by e-mail.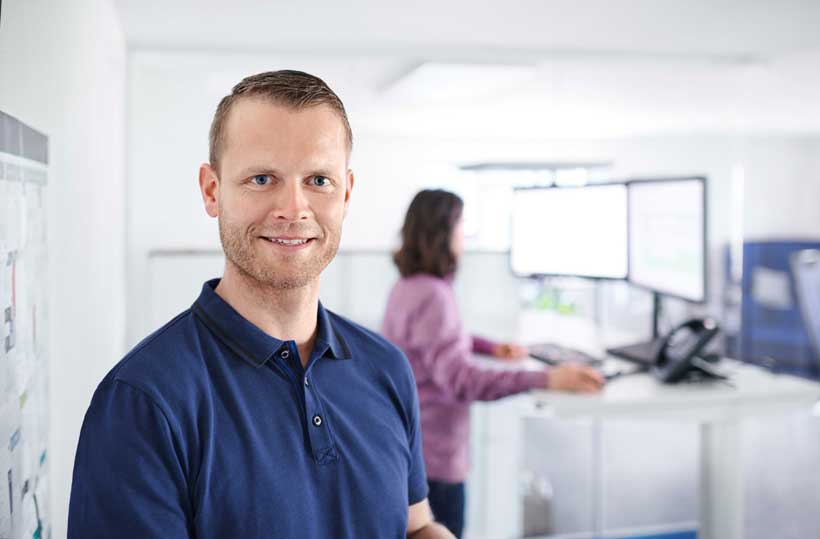 Individual advice for our customers
Customer satisfaction is our top priority
That is why our qualified customer advisors with many years of experience personally take care of your concerns. With now more than 15 years of expertise, we are your expert for high-quality products in the field of labels and dispatch technology. We attach particular importance to individual advice, highest quality and fastest possible delivery.
Questions and answers
The most important FAQs for immediate help are listed below. If your question could not be answered, our customer service is available for your questions.
Questions about ordering
What are the shipping costs?
How long does it take to ship the goods?
How can I pay?
I would like to return my merchandise. What should I do?
Questions about products
What does compatible mean?
Compatible labels are not the original product, but the labels are suitable for the label printer of the respective manufacturer. Compared to the branded product, compatible labels only differ in the significantly lower price with the same high quality.
What does permanent and removable mean?
Labels with permanent adhesive power stick to any surface. They are not so easy to remove and are particularly durable. Removable labels, on the other hand, can be removed from the substrate with little effort and without leaving adhesive residue.
Is it possible to test the labels?
Questions about the customer account
How can I make changes to my account?
To make changes to your account, log in as usual with your email address and password. There you can view all data entered and change your entries.
I have forgotten my password. How do I get a new one?
Go to the login screen and click on "Forgot password?". Please enter your e-mail address afterwards. Within a few minutes you will receive an e-mail with a link where you can create a new password.